Abstract Collaged Pet Portraits 1 Day Workshop
September 23 @ 9:00 am

-

4:00 pm

$215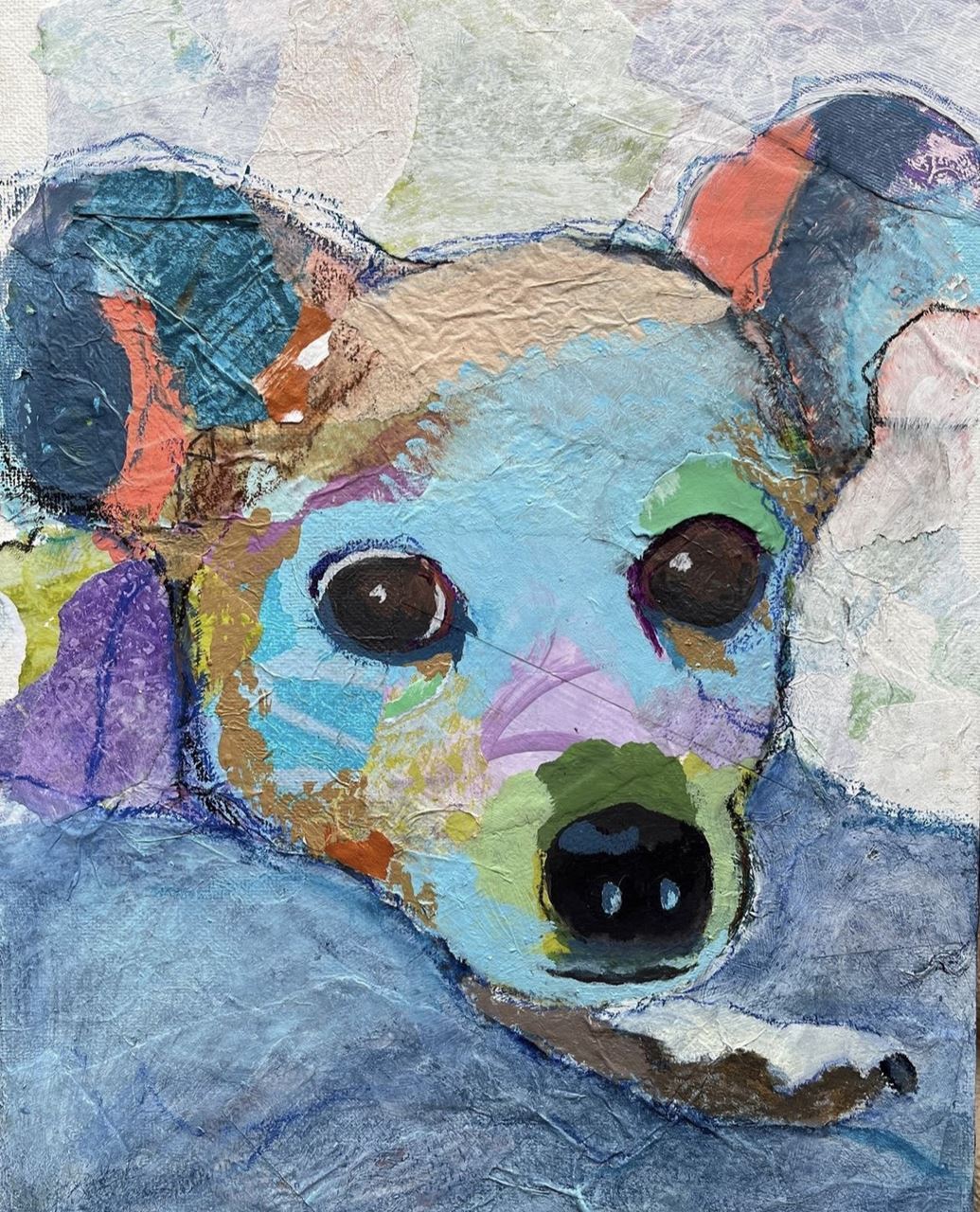 This 1-day workshop is a fun and playful class to loosen up and create an abstract portrait of your pet, or any animal, into a colorful and patterned version using simple paint and collage techniques. Students will learn how to use organic shapes and acrylic paints to create their pet portrait in an intuitive way.
This workshop is for beginners and seasoned artists. It is a non intimidating way for a beginner to gain confidence and have fun while learning new techniques. For the seasoned artist, it is a way to play and use intuition without pressure of "hard rules."
About the Instructor: Tracy Allegro
Tracy is a contemporary mixed media artist from Quincy, Ma. A lifelong lover of art, she graduated from University of Massachusetts at Boston and also studied art at The Art Institute Of Boston and The School Of The Museum Of Fine Arts in Boston. A lot of Tracy's work features collage and she is inspired by nature, flowers, people and animals. In addition to working from her home studio, Tracy also teaches in-person classes and participate in artisan events and gallery exhibits.
Materials List:
Acrylic Paint – your favorite colors plus red, yellow, blue, black and white
Mark Making Tools – variety of pens, colored pencils, china markers or regular markers, pastels, ink, crayons, etc.
Papers to paint on – anything from mixed media paper, newsprint, old book pages, deli paper, etc. It's good to have an assortment and Tracy will have some to choose from as well.
Paint Brushes – 5 or so not expensive acrylic brushes in assorted sizes.
Stencils and stamps – bring what you have and Tracy will ave some as well.
Matte or satin gel medium – whatever you have, Tracy uses liquitex.
Please bring a reference photo of a portrait or full body picture of your pet or an animal in color that you'd like to use. Try to choose a clear photo if you can. It is also sometimes helpful to have a second version of the same photo in black and white to see values.
Tracy will provide canvas boards


REGISTRATION