North River Arts 2023 Holiday Art Sale
November 3

-

November 5

$10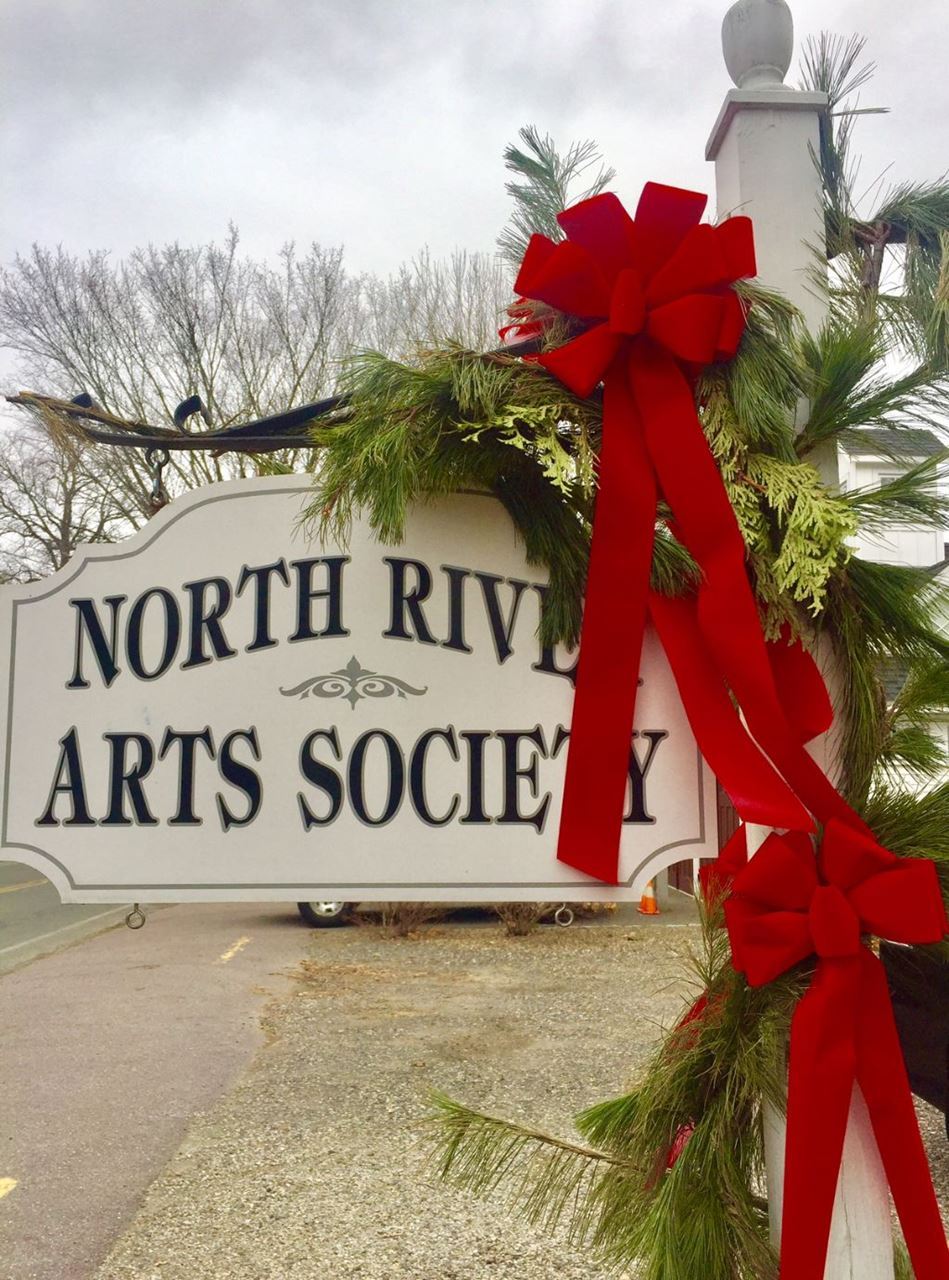 2023 Holiday Art Sale
Our Holiday Art Sale is back! 
The North River Arts Society's Holiday Fine Art Sale will begin with the Preview Party on Friday, November 3, from 6-8pm and will continue on Saturday, November 4, from 10am-3pm and Sunday November 5, from 10am-2pm. 
Both members and non-members are eligible to enter work into the Holiday Art Sale. 
Shoppers can get first priority and enjoy the festivities at the Preview Party on Friday, November 3, 6-8pm, for $10/each. See more information below.
For Shoppers
Join us for Holiday fun and festivities! Music, bar, snacks and more will be available at the Preview Party on Friday, November 3, 6-8pm. The Preview Party is a fundraiser as well as an opportunity for shoppers who want to get first dibs on artwork! Shoppers are also welcome back Saturday, November 4, 10am-3pm, and Sunday November 5, 10am-2pm, free admission.
For Artists
The art sale is open to members and nonmembers. Artists may submit up to 25 pieces of work of any medium – oil, watercolor, acrylics, photography, etc. – framed or unframed. Please note: works previously submitted to any NRAS art sale are not eligible for entry. Prints or giclees are allowed but must be clearly marked as such.
Works must be priced within the range of $35.00-$399.00. Please keep your prices reasonable to encourage sales. Each artist may also submit one piece to the "Gallery on Stage," which is devoted exclusively to higher priced paintings over $400.00. In an effort to promote sales of stage pieces, these works will be offered at 10% discount during the Preview Party event only – discount to be shared by NRAS and the artist. All work must be submitted using the enclosed form.

The fee for artist participation in the sale is $30.00 – includes entry for (1) person at the Preview Party. In addition, for each piece sold, the split will be 70% to NRAS member artists and 30% to NRAS. Non-member artists split will be 50/50. You may become a member online or in person during drop off. Checks will be mailed to artists for total work sold as soon as possible after the sale.

Artists – Please help us present a professional appearance at this sale. Please bring your work in appropriate crates or bins (no cardboard boxes, laundry baskets, etc.) Presentation is important for sales! Also, to protect your work and frames, please include separators (cardboard, foam core, etc.) between each piece in your crate.

IMPORTANT! Please affix a label to the back of each piece of work listing your name, title (if applicable), medium, price, email and item number (pieces should be listed 1-25). Please also provide a label for your stage item as #26.
Work must be delivered to G.A.R. Hall on Friday, October 27, 6-8pm, OR Saturday, October 28, 10am-1pm. Unsold work may be picked up on Sunday, November 12, 11am-2pm, OR Monday, November 13, 6-8pm. Work not picked up after 30 days will become property of NRAS. Payment is due by October 28 at 1pm. Sorry, no late entries. 
Please download and print out and complete the form below and bring it with you at drop off. Payment can be made via card, cash or check at drop off.