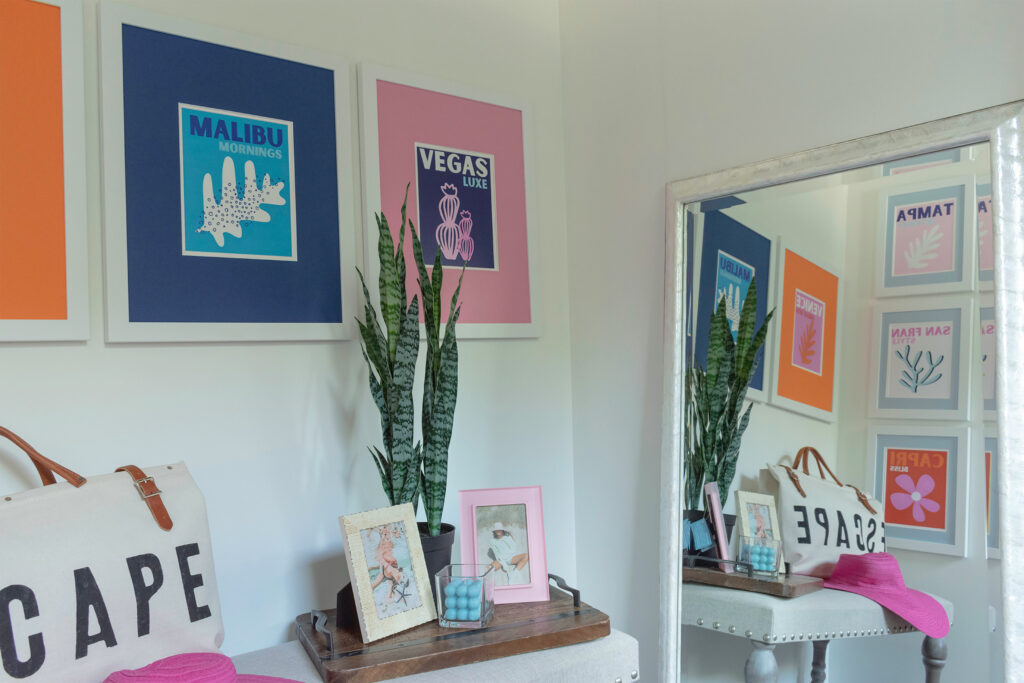 Latest Trends in Style and Decor
      The "coastal grandmother" trend went viral on TikTok and all over the internet this summer, pulling ideas from what you'd imagine your grandparents' house would look like if it were on the Cape somewhere. Wicker furniture, fresh linens, and blue and white everywhere. 
      Also circulating with a cult following on TikTok, is the "new preppy." Swap your navy blue and classic tones for hot pink and gold. This new style is bringing bright colors everywhere, while still keeping a clean aesthetic, and can usually be found with gold accent pieces.  
      Keeping both of these trends in mind and combining the beachy feel with more bright colors can transform your space and give you good vibes all year long, no matter how far from the ocean you are.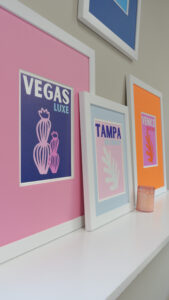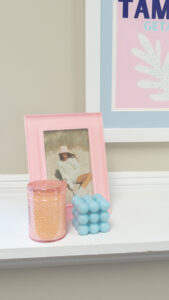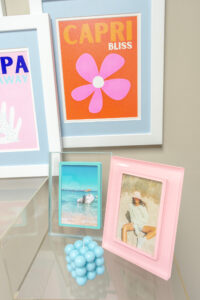 How to Get the Look
FINDING PIECES
      Just doing a quick search on Amazon for "preppy decor" will give you a plethora of options to choose from. And if you're looking for ideas on how to create this style using what you already have, check out our Pinterest board here. We saw these trendy prints on TikTok, and found them right on Amazon.
      For the rest of your decor and accessories, you can fall into either your classic beach and "coastal grandmother" look, or be a little more bright and playful. Once you have your prints and decor picked out, we recommend incorporating a few photos of your own! Maybe vacation photos you haven't found a home for, or go out and take some fun pics before summer is over.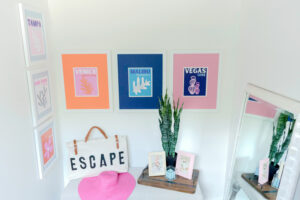 FRAMING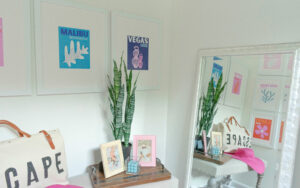 The real trick to this look comes down to the framing. For the prints, the basic white studio frames keep your simple and classic beach look, and you can make them unique with the matting! While it's sometimes overlooked, matting can make a boring print look amazing in the frame by bringing together all of the tones and colors in a piece. (You can listen to our podcast episode all about matting here.) Go bold and use the contrasting colors, or keep it softer with the pastel tones. And if there is enough color for you in the prints themselves, the white on white gives such a chic look.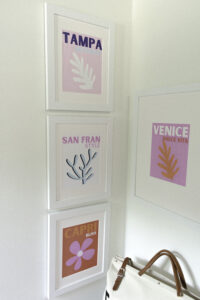 Now for your vacation photos—going with an acrylic frame, either a glossy color or clear, fits this look perfectly. We used a pink Prisma frame, but Canetti magnetic frames could also be substituted. If you want to tie in more of the classic beach look, incorporate a more natural beachy photo frame like we did here!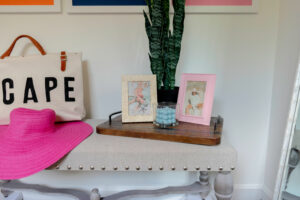 Once you have it all together, you can sit back and enjoy your new space. These pastel colors are already trending this year into fall and Halloween decor, so they are definitely here to stay—at least for a little while.