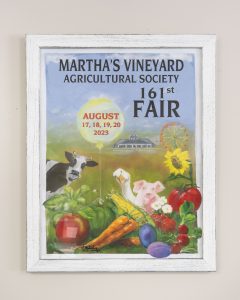 Welcome to the world of framing commemorative posters!
Let's dive into the significance of this art form and how it beautifully preserves your cherished memories. Picture yourself at the vibrant North River Arts Festival, or perhaps running through the iconic Falmouth Road Race. And who could resist the charm of the Martha's Vineyard Agricultural Fair? These posters hold not only sentimental value but also serve as delightful reminders of special moments in your life. It would be our pleasure to help you capture and treasure these memories forever. Let's get started!
The Importance of Commemorative Posters
Commemorative posters are popular for celebrating personal achievements and annual events.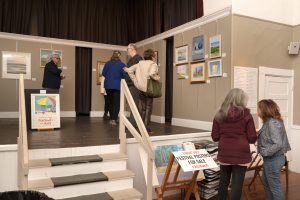 • They serve as visual reminders of the occasion and capture important details such as participants, dates, and places
• They enable people to relive special moments whenever they look at them
• Commemorative posters are more than just posters they are pieces of art
• They can remind individuals of the emotions that came with the experience
• They can also benefit organizations by increasing awareness and strengthening connections with supporters
Choosing the Right Frame
Choosing the right frame for a poster is important for appearance and protection.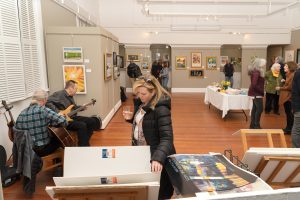 • Frames can enhance the appearance and protect against damage
• Consider materials, colors, and styles that complement the poster and surrounding décor. For example, Minimalist posters look best in sleek and simple frames while ornate posters benefit from bolder frames with intricate detailing. Metal frames offer a modern look, while wood frames can lend a rustic or traditional feel.
• Choose a frame color that complements or contrasts with the poster. For example black-and-white posters look great in colorful frames while brightly colored posters look best in neutral-colored frames to stand out on their own
Preserving the Poster
Poster preservation is crucial to maintain artwork quality and longevity.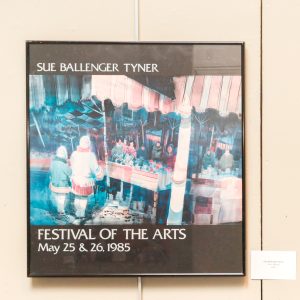 Choosing the right frame and glazing helps reduce damage from dust, light exposure, and temperature/humidity fluctuations
• Acid-free matting helps prevent yellowing, discoloration, and deterioration of posters
• UV-resistant glass like TruVue blocks harmful UV rays (up to 99%) that cause fading and deterioration of colors/materials in posters
• Seeking professional framing services offers greater benefits for long-term preservation
• Museum-grade materials like acid-free boards, and UV-filtering glazing sufficiently protect posters
• Professional framers like us mount posters on pH-neutral backings or acid-free foam core for additional support and sturdiness
Showcasing the Poster
Choosing the right location can help ensure that your poster serves as a happy reminder of your accomplishment or the fun time you had at the event.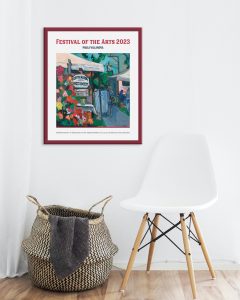 • Consider placement of poster for maximum enjoyment for display in high-traffic areas for maximum exposure.

• Gallery-style wall can create cohesive display or mix and match posters for unique theme.
• Group by size or style for symmetrical or asymmetrical compositions.
• Mix posters with other artwork for personalized and eclectic display.    
• Add lighting or accent pieces to highlight posters.
• Make sure the display reflects personality and achievements.