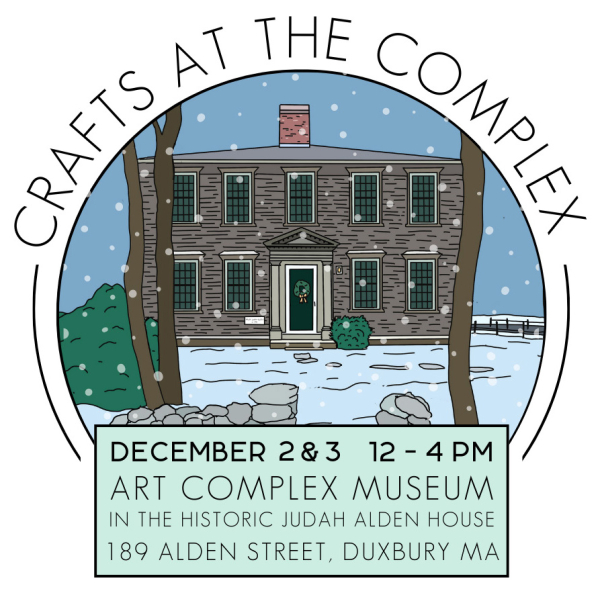 The Art Complex Museum
189 Alden StreetDuxbury,
Saturday and Sunday December 2 & 3, 2023 12:00 – 4:00 p.m. This event is presented by museum staff and volunteers, and features artwork by Sally Mello, Sue Aygarn-Kowalski, Kristine Brennen, Pam Estey, Mandy Fariello, Betty Greene, Laura Harvey, Dianne Stanton, and Erika Stern. Among...