The Top Five Most Popular Items We Frame
Over the years, we've framed a wide variety of items ranging from the traditional to the truly unique. We've compiled a list of the five most popular items that customers bring into our shop for framing. You can probably guess some of them right away, but a few might surprise you. I know the suspense is killing you, so let's get right to the list.
Family Photos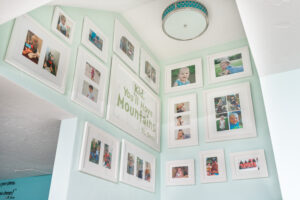 It probably comes as no surprise that among the items we frame most frequently are family photos. Surrounding ourselves with photos of loved ones can create a sense of home and call to mind shared family memories. Whether the image is a candid shot or a carefully posed, formal portrait, you are transported back to that particular moment. Because of their personal nature, family photos can evoke many emotions. The style of framing material can blend in with or lend contrast to the subject, adding another layer of depth and dimension.
Posters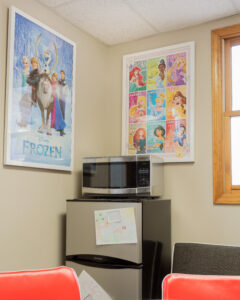 Posters may have been the extent of your art collection when you were a teen, but you probably never thought about having them professionally framed. Preserving that nostalgic poster from your very first concert or a fine art print from your favorite museum transforms it into a display-worthy conversation piece.
Kids' Artwork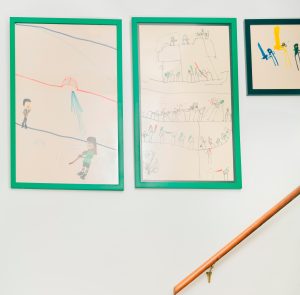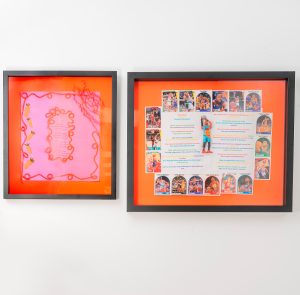 Those finger-painted masterpieces and handprint turkeys make fun and whimsical wall art. Children gain a sense of pride and accomplishment upon seeing their artwork displayed, and these pieces deserve a more dignified spot than on the refrigerator. Ready-made frames that won't break the bank come in array of colors that will complement whatever your budding artist creates!
Sports Jerseys
Framing the jersey of a special athlete always makes a perfect keepsake and is a great gift idea for sports fans. Shadow boxes and traditional frames can both be used to memorialize your collectible, and our framing experts know how to create a truly unique display piece that will be cherished for years to come.
Diplomas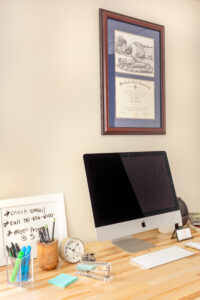 You earned it, now show it off! A framed diploma is more than just a source of pride, it can be a symbol of character and credibility and instill confidence. Framing your hard-earned document will also safeguard it from the damage that can occur over time. A quality frame will turn your diploma into something you'll be proud to display.
Maybe this list has got you thinking about some items you've been meaning to have framed. If you're ready to get started, make an appointment with one of our framing experts who will help you choose the right materials to make your piece stand out. If you're still looking for inspiration, check out our Frame What You Love blog post for ideas on some unusual items that, when framed, are transformed into unique décor elements.