Like most successful businesses, Frame Center filled a void in the market. But the company's
evolution into a business that's still going strong four decades later is a testament to its
owners—both past and present.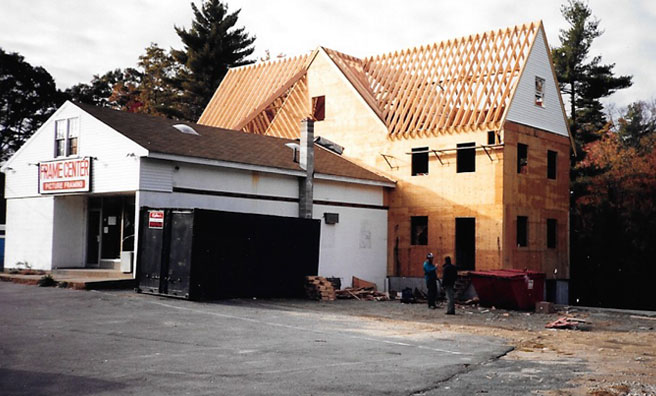 Humble Beginnings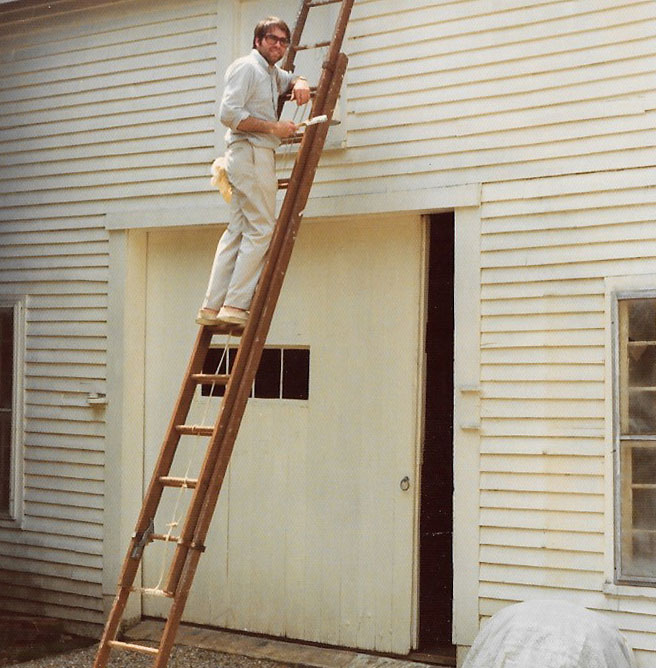 You may know Frame Center in Hanover as THE place to go for custom framing, but rewind to 1975—a time before digital photography and phones with cameras. It was in this era that Bill Petty, a former stockbroker, saw an opportunity and decided to open a frame shop literally in his own backyard. Originally operating out of a barn in Kingston, Bill used his frugal nature and tenacious spirit to build a brand that has become a trusted partner to local artists and is recognized as the premier custom framing shop in the region.
In order to get established, Bill's philosophy was to offer the best prices around for framing. He was very hands-on and involved in every decision. This approach served him well and the business steadily gained traction and begin to grow. By the early 80s, Frame Center had outgrown its humble beginnings and moved to its current location in Hanover.
The Next Generation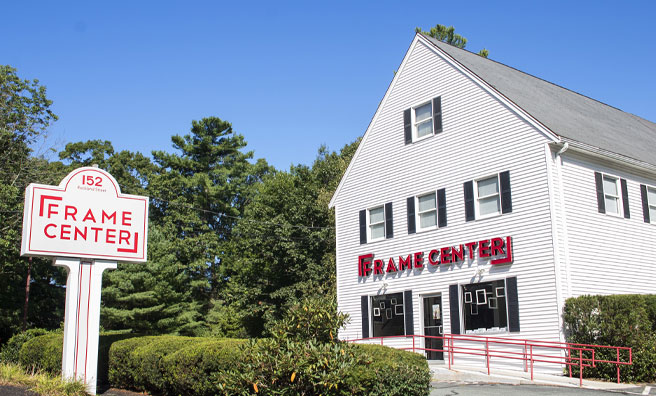 Bill's three sons essentially grew up in the shop, and all worked there—sometimes voluntarily and sometimes as a penance—learning the art of custom framing and the responsibility that comes with having a job. Dave, the oldest of the boys, worked under his dad's mentorship throughout high school, learning the business from the ground up. 
The process of fully handing over the reins happened over time, and by the early 2000s, Dave assumed full control of the business. Under his guidance, Frame Center has grown in ways Bill could not have imagined back in 1975.
Advances in technology and the emergence of digital workflows are just a few ways that the industry has changed since then. Dave embraced this progress and has invested in technology to stay ahead of the curve and offer customers a state-of-the-art framing experience. has even installed a gallery in the Hanover location to feature their work. These artists trust Frame Center to handle their artwork with care and to enhance the beauty of each piece by masterfully crafting the perfect frame. Their endorsements have further solidified Frame Center as the industry leader in the region, and they regularly send their clients there for any framing needs.
The More Things Change, The More They Stay the Same
So, what's the secret to their success? Along with an unwavering commitment to quality, Frame
Center employees have always played a critical role in the company's success. The team-like
culture among the staff promotes mutual respect, and all are valued for what they bring to the
table. This diverse group of design consultants, all of whom are artists themselves, use their
deep expertise to find solutions to any framing challenge while offering highly personalized
service to each individual customer. That combination of knowledge and service has created a
loyal customer base that has been coming to Frame Center for years.
The Best of Both Worlds
Bill laid the groundwork to establish Frame Center and even though he has turned the reins
over to Dave, he is still called upon to consult on occasion. Dave welcomes Bill's advice and has
built upon the founding values to grow the company in new directions. He continues to share
his vision for the future with his dad because he wants him to be a part of the company's
evolution. Both lead from the heart, and who knows, maybe one day Dave's children will
continue that tradition for the next generation.